2011.07.01
Sunday, July 17, 2011
UPDATES
If I weren't there I wouldn't have believed it myself. So, on June 4th 2010 I was racing in the AMA Vintage Grand Nationals I was 3rd coming into turn two when a rider was going for an outside pass... the end result was my front tire caught his shock and I went down HARD. X-rays revealed a couple of cracked ribs and some good bruising. As a result my day ended, As a result of being banged up I was unable to take my and my friends race bikes out of the van. So I did the next best thing I chained them together until I was able to meet up with my aforementioned friend to pull the bikes out. Unfortunately someone beat me to it... I returned to my van to find the back window smashed, both bikes, my tools and race gear all GONE! Less than 24 hrs later they were found abandoned and a little worse for their experience. I'm guessing that the theives were unable to start them due to their high compression and the need to use a valve compression release if you want to kick them over without getting hurt. So bikes returned I replaced my tools and protective gear and allowed my body to start its slow healing process. A month passes and my body still hurts but the track is calling. I throw a new set of bars on, re-attached my muffler to my header and head to the races. Living in NYC I don't have the option of test riding a non-street leagle bike without problems. So once again into the van the bikes go and we head upstate. My bike starts on the second kick as they call practice, I squeeze in my clutch and notice there is no gearshifter... as a matter of fact there is only half of the shift shaft. Well I'm not a Wingnut for nothing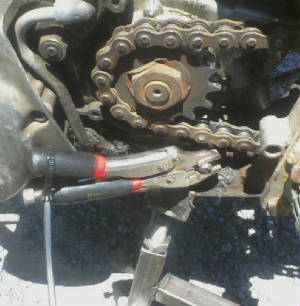 yup you guessed it. I locked a visegrip onto the remaining bit of the shaft (zip-tied locked for safety) and hit the track. Shifted it into gear by hand and managed to finish the day. In the heat I started in 2nd and almost highsided so I chose to slow down, move off the line and let the guy behind me pass. Does this mean I'm not the racer I once was or am I older and wiser??? I only know that I was still pretty banged up and didn't want to get hurt in a heat race. I ended up finishing 3rd in the main and like how my new bars feel but wasn't entirely happy with how I rode. Until next time this is Wingnut sighning out.
7:10 pm edt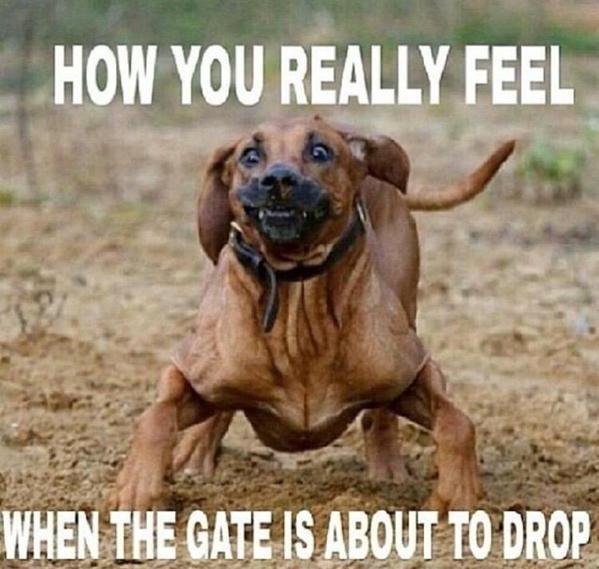 So as many of you know I have hung up my steel shoe. It was sad but I can not afford to be out of work for 5+ months due to injury again. That said here are clips of some of my antics since I've healed. Afterall you can't keep a good Van down.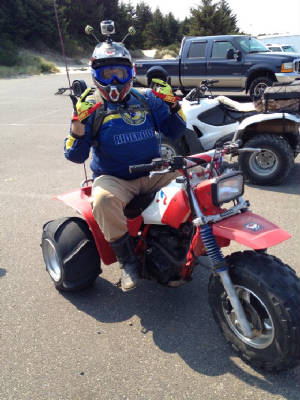 My 1987 TY250 Mono Trials Bike (John Shirt model).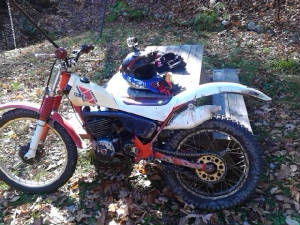 My 1987 BW350 "street legal" Zombie Killer!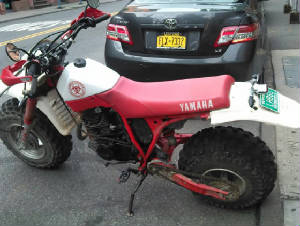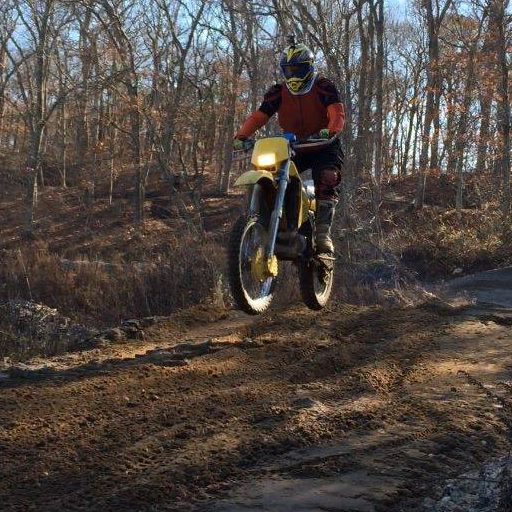 Catching a little air at M1 on Long Island.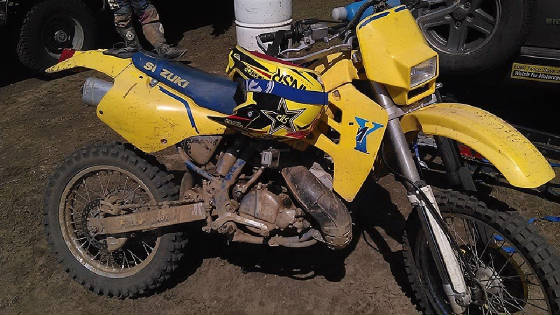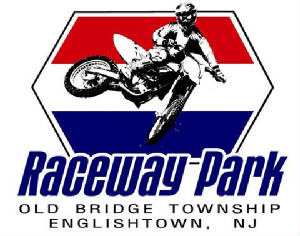 Special thanks to Timothy Tracy for their 2011 sponsorship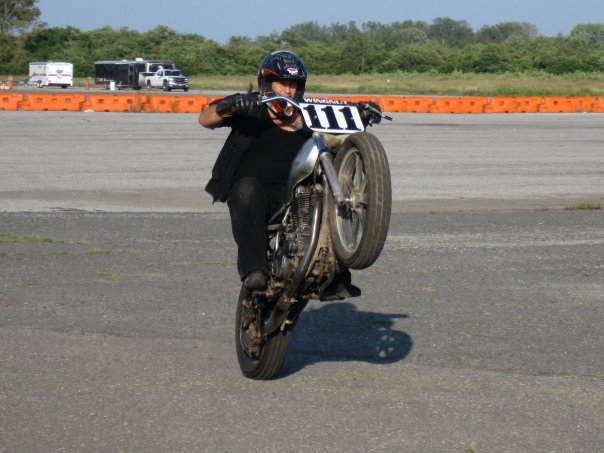 Sisyphus and Son, Truth Debunking and Carpentry Service
2011 got off to a bumpy start. I crashed on June 10th, cracked a few ribs and did something to my shoulder... I'm healed enough to try to turn some laps July 16th. Hopefully I'll do a bit better than last time out there.
This crash was captured by Grant Ray from 'Hell for Leather' magazine.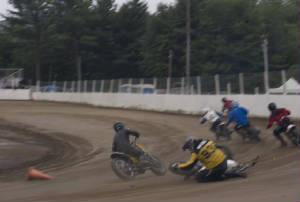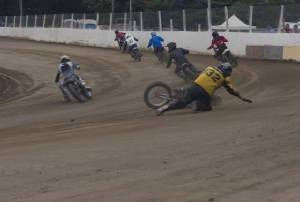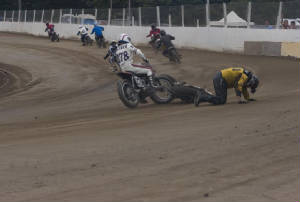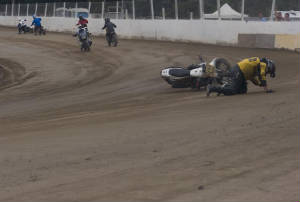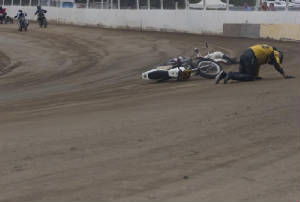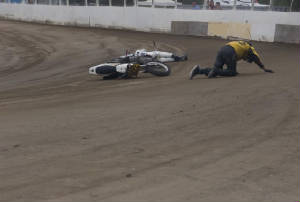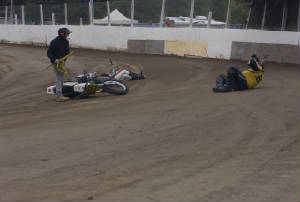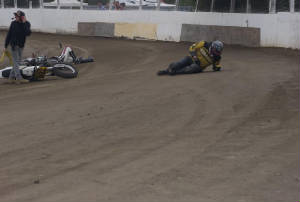 Let me start off with an apology for not updating my race results for the 2010 season. While I didn't win a single main this year and only one heat I'm very happy with my new bike and how I'm riding it. I set a personal goal to get into the 14 second laps at the beginning of the season which I managed to accomplish. My best lap turned at the first race of the season was a 17.08 seconds. On 10/3/10 I turned a 14.915 second lap. What does any of this mean? I'm running about 1/2 second slower than the experts! WooHoo!!!
Click below some recent races...
NYS Championship Race Aug. 8, 2010 Lebanon Valley Speedway 1/2 Mile
I finished 5th overall. I was pretty happy with my results considering the field consisted legendary greats such as Richtmeyer (former top 10 National Pro plate holder).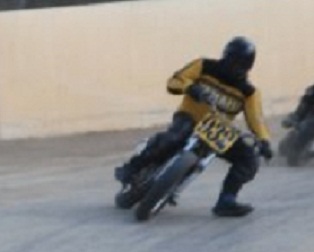 "If you ain't sliding, you ain't riding"!