Biodiesel is a domestically produced renewable resource. It also is much better for the environment than conventional fossil fuels. Ideally you should walk, or ride a bicycle, but we love motorcycles. This is an air cooled 856cc diesel (compression ignition) motorcycle. All the cool machine work is by Peter Hunstein.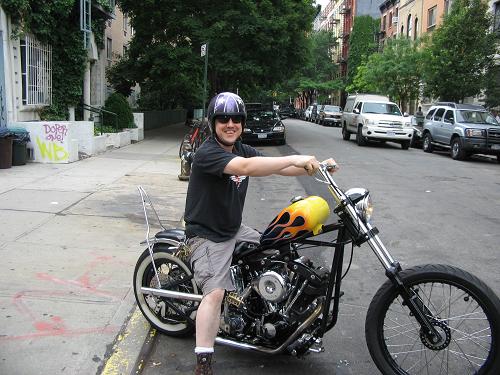 Peter Hunstein (pictured above on the donor-cycle)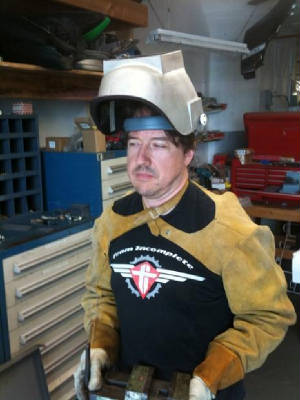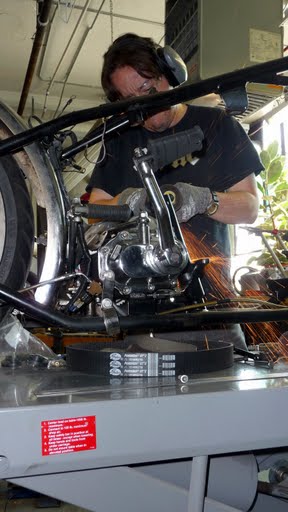 Making the piece that will allow the pulley to ride on the taper of the shaft.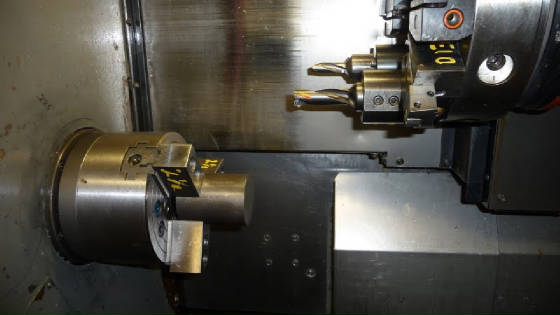 The finished product below.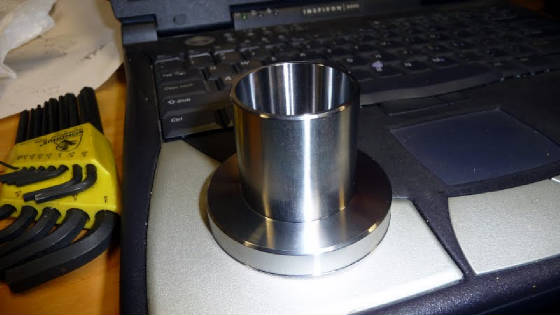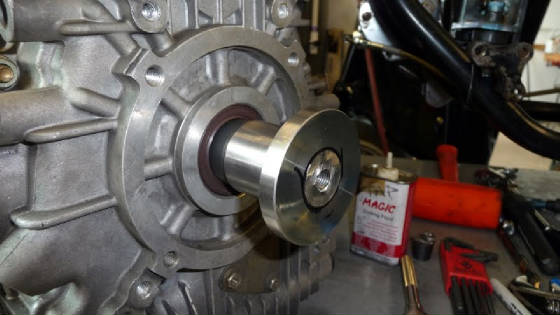 With pulley and spacer/end cap that is a true work of function and beauty.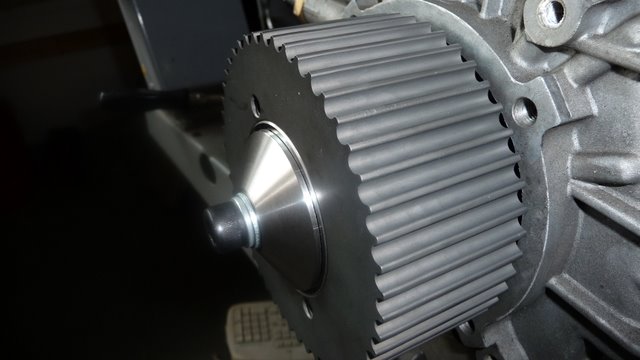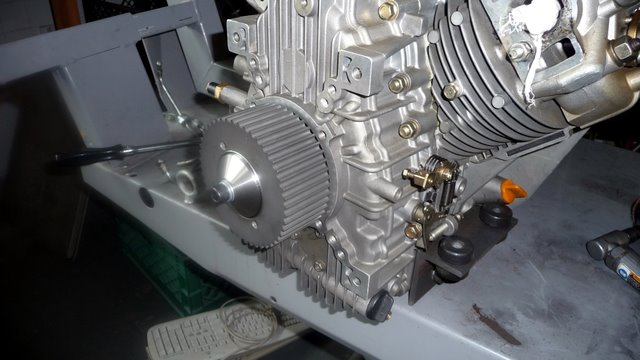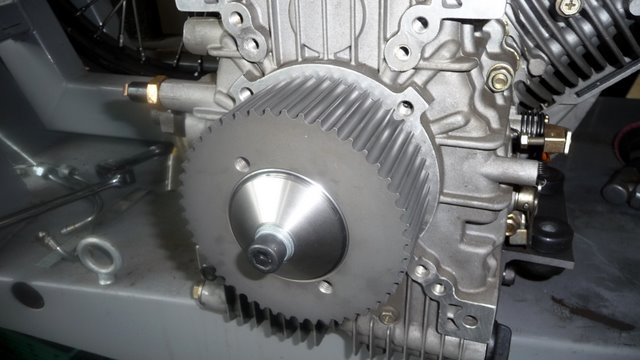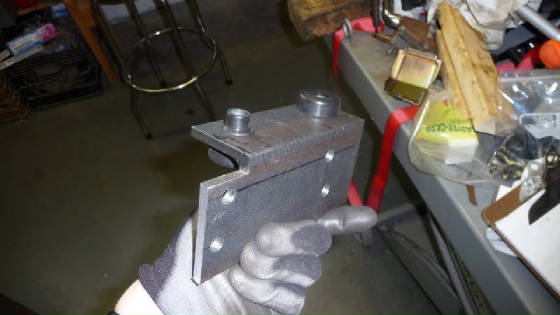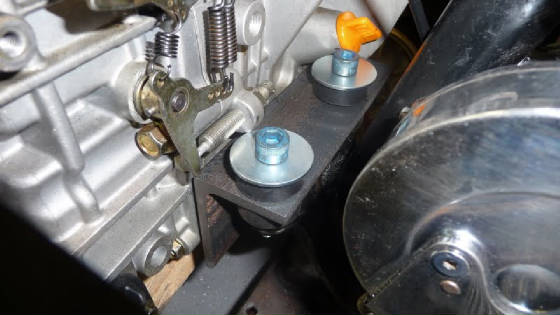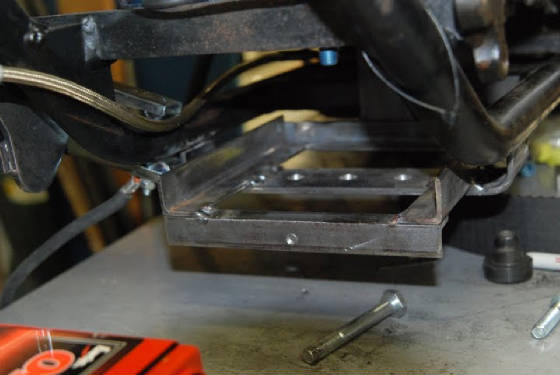 The battery box tucked up and out of the way.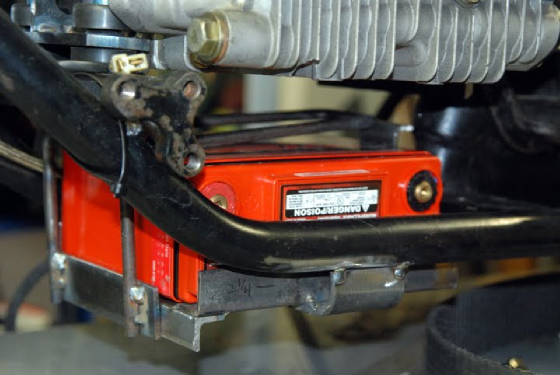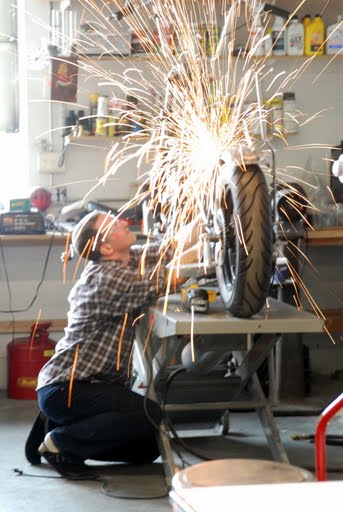 Bear Schmidt makes an adjustment.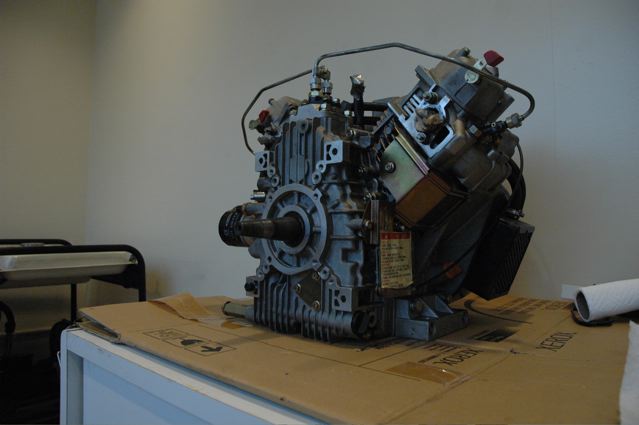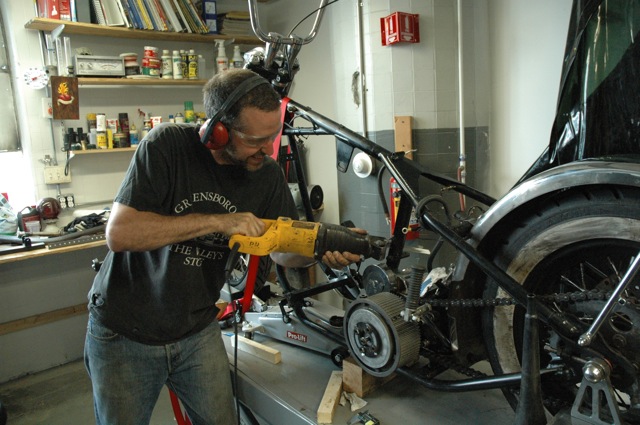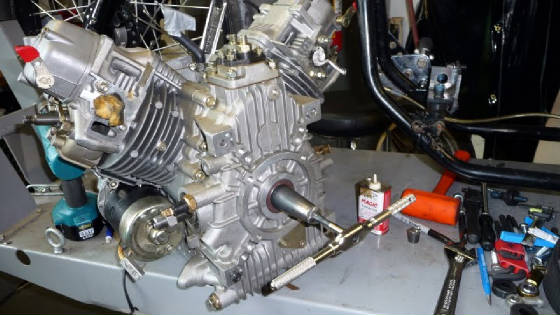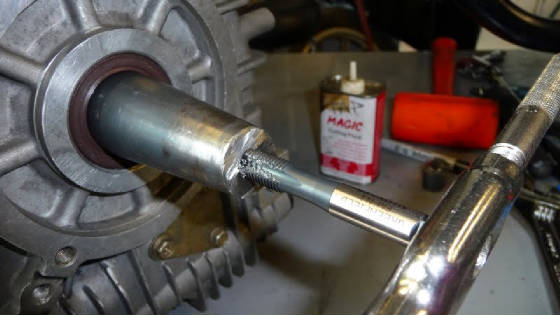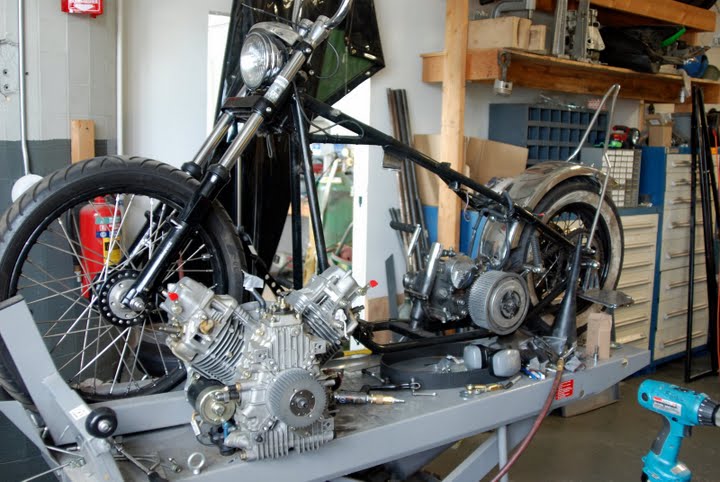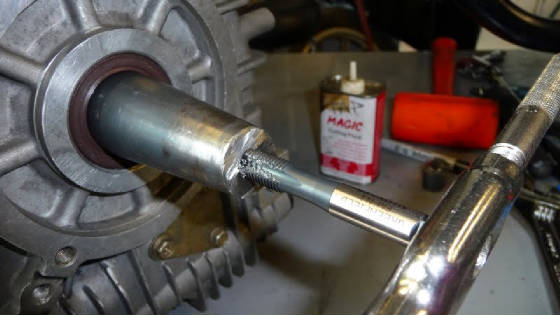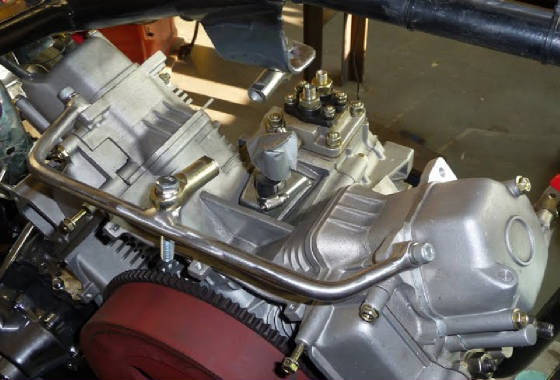 Here's a picture of the motor-stay Peter machined. This will allow the motor to rock front and back while preventing any side to side motion.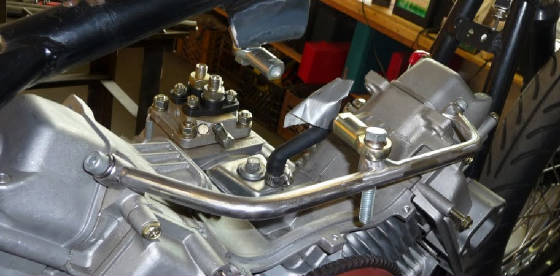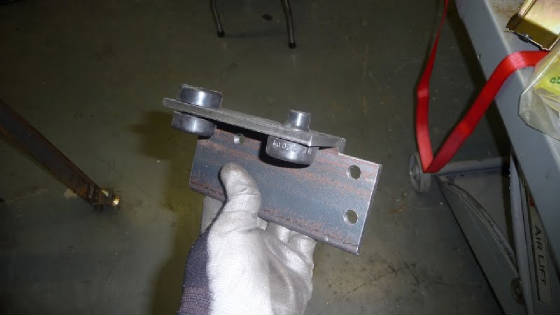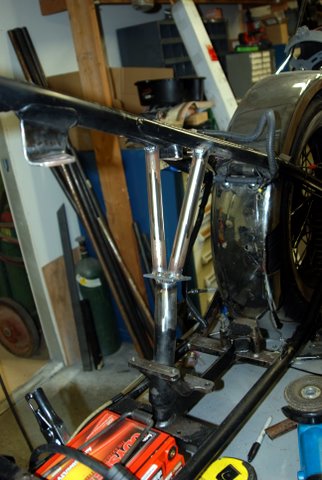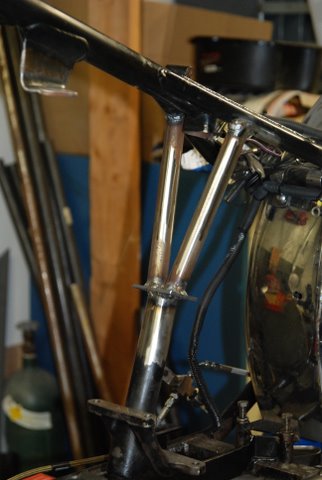 Ready to go back together